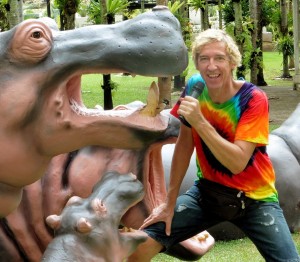 Rick is not just someone who sings…. No!
Rick is an Enthousiastic Performer. For him Singing is his PASSION ! With his very broad taste of music and his warm and bright voice, Rick sings almost any genre or style of music. Be it country, rock, pop, reggae, hard rock, funk, soul, blues, motown, acoustic, folk, jazzy, latin, easy listening… 'the singing chameleon'…
Although Rick (being is his fifties now) is originally from the Netherlands, this website is in english because of the many international performances Rick is doing all over the world.
Rick is especially in his element when he can sing beautiful and melodic songs, mostly during sessions in hotels and resorts, bars, restaurants and clubs, cruise ships, party boats, coffee breaks or in-between meetings, for companies, receptions, product presentations, trade shows, fairs, charity events, 'older'/'more-mature-of-age' people. But he is also very experienced and perfectly suited for anniversaries, jubilees and private parties, on barbecues, weddings, birthdays and swinging events. Even rock & blues bars are his domain… Talking about versatile and multiple employability…
The sound level doesn't have to be high at all. As a professional sound engineer Rick knows how to make the best sound under any circumstance and also in 'low sound level' events, where the public can have a normal conversation with each other without having to shout…. Rick will be 'a pleasure to the ear'……
Rest assure that this Singer can please almost everybody with a repertoire of over 3000 songs (!) in many different styles.
To put this amount of songs in perspective: if Rick would sing 4 hours on a performance night, he could do more than 45 shows WITHOUT repeating one song…..! How's that for a change?
Unique and very special is the possibility to do THEME NIGHTS or THEME BLOCKS.
Theme Night choices:
60's music
70's music
80's music
90's music
Romantic & Easy Listening (Valentine)
Jazzy / Bigband Night
Tropical Night
Gala Night
Country Night
Disco Classics Night
Folk Night
Rock Classics Night
It's Party Time !
Alternative & Solid Rock Night
Elvis Presley Show (1,2,3 or 4 hours)
Beatles Night (1,2,3 or 4 hours)
Dutch Music & Dutch Bands (meer informatie hierover? Klik hier)
Karaoke Night: Rick is your host and sings in between your guests (over 25.000 karaoke songs available – only English)
During these theme nights all the songs will be in the respective theme, including the music before and after the performance and in between the breaks; meaning that you don't need to search for the right music that night…… Everything is being taken care of by Rick.
For more detailed information on Theme Nights, click here.
Theme Block possibilities:
60's 70's 80's
Easy Listening
Jazzy
Country
Latin & Salsa / South American
Motown
Disco
Reggae
It's Party Time !
Romantic Love Songs
Bigband
Folk and Acoustic
Rock
Blues
Solid Rock & Hard Rock
Michael Bublé
Rolling Stones
Elvis Presley
Beatles
Phil Collins & Genesis
Dutch Music (meer informatie hierover? Klik hier)
Karaoke: your guests can sing themselves (over 25.000 karaoke songs available – only English)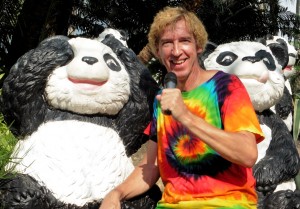 Clients
Over 35 years of singing brought Rick to all sorts of places:
Hotels and Holiday and Golf Resorts in the Netherlands, Belgium, France, Germany, Portugal and Thailand
Private Parties, Weddings, Jubilees, Aniversaries, Company Parties, Receptions & Conventions, Openings and Presentations, Restaurants and Fairs, Private Clubs, Meetings/Lounges/Bars, Barbecues and Markets, … and soon in YOUR PLACE
Experience
Rick sang for over 30 years with his (now ex-) wife in a professional singing duo 'Music 2 You'
Rick also sang lead parts in several musicals
He loves close harmony vocals (singing together is só nice…hahaha)
Rick has done over 2500 live performances on stage
He has played in a few live bands and acoustic groups (vocals, guitar, percussion)
Sound Engineer
Rick is a professional sound technician with loads of experience
He ran his own sound and light rental company
He did mobile recordings and mixing jobs (both front-of-house and monitor mixing: floors, wedges & in-ear)
Experience in both analog and full digital equipment in mixers and equalizers, noise gates, compressors, limiters, programming, automation
Rick still likes to 'do' his own sound and always creates the best possible sound under the circumstance
Even special effects, video and (programmable) lighting systems are within Rick's domain and knowledge.
Teaching
Rick followed several coarses on professional sound engineering
Later he became a teacher himself; teaching live P.A. sound in all its facets, including hands-on mixing sessions for over 12 years
Rick has broad knowledge of audio, lighting, video, special effects, websites and (internet) marketing
Stage Manager (also handy: he speaks English, German and Dutch in full. And reasonably French and a little Portuguese)
.
.