Very special is the possibility to let Rick entertain your guests with a theme night. During the event music of a certain kind of type/genre is being played and sung. The music before and after the performance and in between breaks will also be in the same theme. Meaning that you literally have an 'all-inclusive-music' night, where you don't have to think about getting the right songs for the theme. It will all be taken care of by Rick with songs that fit in the right atmosphere…….  easy as that!
With a repertoire of more than 1700 songs, it is obvious that many different musical genres are within reach. Of course a mixture of all kinds of music is always possible, but special theme nights or theme blocks are another way of making your guests happy…..  During theme nights you can also promote special drinks that link directly to the theme;
like tropical cocktail mixes or rum during a TROPICAL night
Upgrade an 'old-fashioned-drink' during the MOTOWN theme ('margarita' or 'long island ice tea' or liqueurs for example)
Classy gin and tonic during the GALA night
Whiskey while listening to the COUNTRY night
Punch at the DISCO night
Promote your red and white wine (Rosé & Champagne) during a ROMANTIC night
Plain and simple (draft) beers while listening and singing along in the FOLK night
Special beers & tequila @ the ROCK night
Vodka & Scotch during the ALTERNATIVE ROCK theme
You can think of many more ideas…. I'm sure of that… hahahaha!
Here are a few of the endless possibilities that Rick the Singer can perform in your venue:
1.) If you want the music to be very quiet and in the background you can choose for the unique option to book Rick
'UNPLUGGED, well… almost'.
This means that only a laptop with very small speakers (of good quality) will be used and Rick is singing with the music 'a-capella', so without any microphone or vocal amplification. This can be a perfect solution in small venues and is extremely suitable during for instance small-group dinners, a lounge bar, the hotel lobby or reception, a charity event, private home party, barbecue,….. Sunday brunch….. terrace, beach, you name it! Result: a very cosy and intimate atmosphere!
.
In practise most of the performances are being made WITH sound equipment, but it is surely a good idea to keep this option in mind.
2.) Rick can do a TROPICAL NIGHT. Music will be consisting of south american, salsa, latin and of course reggae and ska, both in more quiet as also in the uptempo songs. With music from the next artists (and more…): Enrique Iglesias, Gipsy Kings, Santana, Gloria Estefan, Barry Manilow, Mink DeVille, Peter Allen, James Lloyd, Los Lobos, Madonna, Maywood, Jennifer Lopez, Ricky Martin, Lionel Richie, ….
And of course the many reggae songs that have been big hits, from singers and bands like: Bob Marley, Big Mountain, Madness, UB40, Wham!, Culture Club, 10CC, Inner Circle, John Holt, Jimmy Cliff, Eddie Grant, Eric Clapton, Boris Gardener, Jason Mraz, Peter Tosh, Wayne Wade, Bruno Mars, Specials, Boy George, Third World, Police, Vengaboys, Goombay Dance Band, Blondie, Ziggy Marley, Maxi Priest, and many more…..
3.) Another theme can be: MOTOWN, where the swinging music of the artists on the Motown 60's label will be central, with names like Stevie Wonder, Supremes & Diana Ross, Four Tops, Barry White, Aretha Franklin, Los Bravos, Frankie Valli, Martha & the Vandellas, Petula Clark, Little Eve, Gladys Knight & the Pips, Four Seasons, Temptations, Mary Wells, Overtones, O'Jays, Equals, Amy Winehouse, Shirelles, Sam Cooke, Viola Wills, Detroit Spinners, …. And the rest of them…..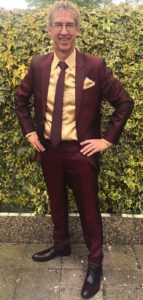 4.) Furthermore a GALA theme is an option. This will be sophisticated easy grooving music, with jazzy tones, big band music and some easy going south american rhytms as well. Artists like Michael Bublé, Jamie Cullum, Manhattan Transfer, Randy Crawfort, Natalie Cole, Frank Sinatra, Michael Bolton, Gloria Estefan, Sade, Roberta Flack, etc.
5.) COUNTRY Night is also possible. Think of the many artists that made country hits, like Dolly Parton, John Denver,  Bellamy Brothers, Billy Jou Spears, Emmylou Harris, Alan Jackson, Pussycat, Carpenters, Don Gibson, Ricky Nelson, Glen Campbell, Lynn Anderson, Tumble Weeds, Dixie Chicks, Don Williams, Eddie Rabbit, Elvis Presley, Johnny Cash, Linda Ronstadt,  Lonestar, Pam Tillis, Everly Brothers, Neil Sedaka, etc.
6.) DISCO MUSIC is always loved by people of all ages. A night with the swinging music of Boney M and Sister Sledge, the Village People and Abba, KC and the Sunshine Band, Earth Wind & Fire, Kool & the Gang, Pointer Sisters, Gloria Estefan, Chaka Khan, Pet Shop Boys, Jackson 5, Vengaboys, Patrick Hernandez, Barry White, Boys Town Gang, Gloria Gaynor, Alcazar, Lionel Richie, the Tramps, Rod Steward, Communards, Love Affair, Hot Chocolate, Viola Wills, Chic, Tavares, Eruption, Alicia Bridges, Tina Turner, Hermes House Band, Stevie Wonder, Weather Girls, Exile, Ami Stewart, Carl Douglas, Petti LaBelle, John Paul Young, Lou Bega, Rick Astley, Wild Cherry, Double You, Four Tops, Frankie Goes To Hollywood, Debarge, Anita Ward, Tom Jones, Bee Gees, Atomic Kitten, Bananarama, Haddaway, the Real Thing, and many more…..
7.) ROMANTIC & EASY LISTENING NIGHT: Ideal to create an intimate atmosphere. For instance during a special dinner (dancing) with candle light, club or bar with romantic ladies in search to entertain men, or vise versa. Or a very private intimite 'dinner-for-two' where a couple wants to celebrate a special occasion (or marriage proposal, or anniversary, or family day, or in memory of….) As a soft live back ground music on a classic car show, Valentines Day or Charity Event.
So many beautiful soft and romantic songs have been made, to name just a few artists you can hear on this night: Elton John, Barry White, Bread, Bill Withers, Gilbert O'Sullivan, Elvis Presley, Willy Nelson, Michael Bublé, Everly Brothers, , Rolling Stones, Gloria Estefan, Tracy Chapman, Boyzone, Styx, Neil Diamond, Grease, Engelbert Humperdinck, Fats Domino, Simon & Garfunkel, Bob Carlisle, Beatles, George Michael, Kool & the Gang, Carpenters, Eagles, Captain & Tenille, Mamas and Papas, Commodores, Rod Steward, Van Morrisson, Bryan Adams, Lionel Richie, Olivia Newton John, Gino Vanelli, Ray Charles, Stevie Wonder, Ronan Keating, Jim Croce, Eva Cassidy, Joshua Kadison, Grover Washington, Billy Joel, Chris DeBurgh, Al Green, Adele, Barry Manilow, Bee Gees, Celine Dion, Moody Blues, Glenn Madeiros, Randy Crawford, John Denver, Paul Anka, Christopher Cross, Elvis Costello – Charles Aznavour, Fleetwood Mac, Engelbert Humperdinck, Paul McCartney, Simply Red, Ed Sheeran, Willy Nelson, Carole King, Louis Armstrong, Michael Bolton, Eric Clapton, Boyzone, and so many more….
8.) Another theme is FOLK NIGHT, where acoustic music is being sung, giving a nice and quiet ambiance. But also with plenty of sing-along moments. Artists like: Simon and Garfunkel, John Denver, Bob Dylan, America, David Crosby, Steven Stills, Graham Nash and Neil Young, Bob Seger, Everly Brothers, Don McClean, Rolling Stones, Janis Ian, Freddy Fender, Mama's & Papa's, Reba McEntire, Eva Cassidy, John Mayer, Supertramp, Celia Cruz, Barclay James Harvest, Jim Croce, the Band, Bellamy Brothers, Albert Hammond, Melanie, Sutherland Bros, Cockney Rebel & Steve Harley, Extreme, Cat Stevens, Paul McCartney, George Harrison, Vaya Con Dios, Billy Joel, Scott McKenzie, Ralph McTell, Nancy Sinatra, Mary Hopkin, Paul Simon, Smokie, Passenger, James Taylor, Al Stewart, and more…..
9.) A ROCK NIGHT with strong rock songs, and even a few hard rock ballads and the occasional blues song will fill this evening. With songs from bands like: Status Quo, Rolling Stones, Toto, ZZ Top, Steppenwolf, Steve Miller Band, Survivor, Europe, Robert Cray, Troggs, U2, Van Halen, Who, Wild Cherry, 10CC, AC/DC, Air Supply, Animals, Anouk, Bachman Turner Overdrive, Billy Ray Cyrus, Blondie, Blues Brothers, Bon Jovi, Boston, Bryan Adams, Cockney Rebel & Steve Harley, Crosby,Stills,Nash & Young, Deep Purple, Dire Straits, Doobie Brothers, Doors, Eric Clapton, Fleetwood Mac, Foreigner, the Free, Gary Moore, George Thorogood, Grand Funk Railroad , J.J. Cale,  Golden Earring, James Brown, Jethro Tull, Jimi Hendrix, Joan Jett & the BlackHearts, Judas Priest , Joe Cocker, Katrina & the Waves, Kinks, Kiss, Led Zeppelin, etc.
10.) ALTERNATIVE ROCK NIGHT where the popular but not main stream/commercial rock and pop music is heard, from bands like:
Pink Floyd, Supertramp, Police, Joe Jackson, Joan Jett, Jimmy Hendrix, Katrina & the Waves, REM, the Knack, Linda Ronstadt, Lou Reed, Madness, Manfred Mann's Earth Band, Marillion, Meatloaf, Melanie, Genesis, Moody Blues, Paul Simon, Pet Shop Boys, Peter Cetera, Peter Frampton, Phil Collins, Procol Harum, Queen, Robert Cray, Romantics, Rubettes, Scorpions, Selecter, Simple Minds, Simply Red, Sniff 'n' the Tears, Spandau Ballet, Spider Murphy Gang, Steely Dan, Stranglers, Styx, Talk Talk, Tears For Fears, Ten Sharp, Train, Van Morrison, Alan Parsons Project, Barclay James Harvest, BB King, Chicago, City to City, David Bowie, Dr. Hook & Medicine Show, ELO, Eva Cassidy, Feargal Sharkey, Frankie Goes To Hollywood, Gerry Rafferty, Gino Vanelli, and more……
.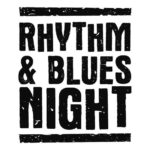 For 1 or 2 hour blocks it is also possible to have themes like, blues, rock, hard rock, Elvis Presley (the King), Michael Bublé, Beatles, Rolling Stones or a combination of only 2 or 3 artists for example, depending on the wish of you or your client (birthday/party/celebration/special occasion….)